There are many sports betting and alternative asset information companies vying for your attention. It's understandable that you may be overwhelmed with information. To make this decision easier, here are FIVE simple reasons why you want to join the Betting Kings community.
FIVE REASONS
We are amateur friendly.
You won't simply be putting your money into something you don't understand. We help members get smarter about non-traditional investment vehicles. We offer sports investment training which will yield you a certificate of completion upon successful completion. We cater to the everyday person and provide them information on how to choose good investments for their personal finance in sports games as well as collectibles. This is all in an effort to help our members get a return on their investment and grow their personal sports investment portfolios.
We are a modern company.
We aren't afraid of technology. As a matter of fact, we are technology-driven and we take pride in using technology to make investments better for our members. We help members build their unique data-driven portfolio of sports games, memorabilia and other collectibles.
We take the emotion out of investing by employing next level technology.
We use advanced unique data, artificial intelligence (AI) and machine learning to help you succeed. Another way we are tech-savvy is by having a full-service app for timely, accurate advice.
We recognize the need for a comprehensive approach.
Risk management is essential and one way to manage risk is by having a diversified portfolio. We encourage our members to be diversified. We offer information on a variety of investment products including sports memorabilia and trading cards. With a Betting Kings membership, you will have access to a 30-day investment strategy so you can effectively earn money. With the power of the BK community, members also save money with access to over 302,000 perks and discounts in 10,000+ cities.
We make sure the investment advice is easily accessible.
The investment plays are posted in Kings Club, a portal for members only. In addition to that, whenever an investment play is posted, you'll be notified on the Betting Kings App. We do it this way so you never have to miss an investment play and we are fluid for  "live in game" investments at your fingertips
.
Mike
CERTIFIED
Sports
Investment Consultant

"I invested in a trading card Betting Kings recommended a few months ago and it has already appreciated in value! I also purchased shares in a Mickey Mantle trading card. Never thought I would be able to own one of those!"
Jason
"Other services I have used, I had to keep logging in to a website or refresh my Twitter feed, Betting Kings posts their investment advice on an app and sends you an alert on your phone when any investment play is posted. It's incredibly easy and I never miss an investment play."
Samantha
"I didn't know a lot about non-traditional investing when I first joined. With the training available on the Betting Kings app and the BK community, I was able to learn quickly. Now I am able to pay my mobile phone bill each month with how much I earn following the BK investment strategy."
Malcolm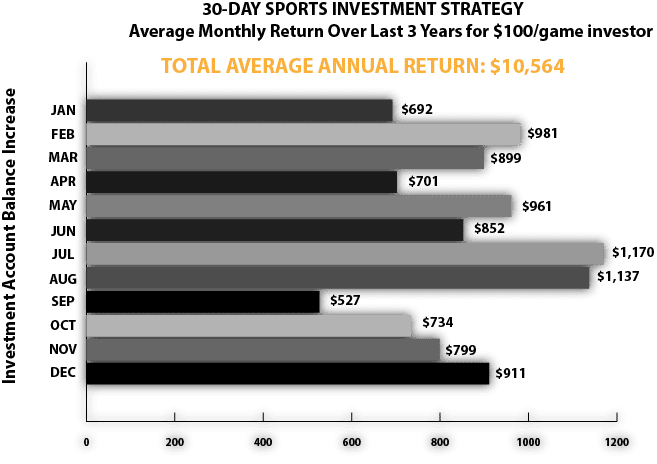 TALK TO A SPORTS INVESTMENT CONSULTANT TODAY
Are you interested in joining the Betting Kings community? We invite you to contact us today to speak with one of our Sports Investment Consultants.
MEMBERSHIP
CONTACT US